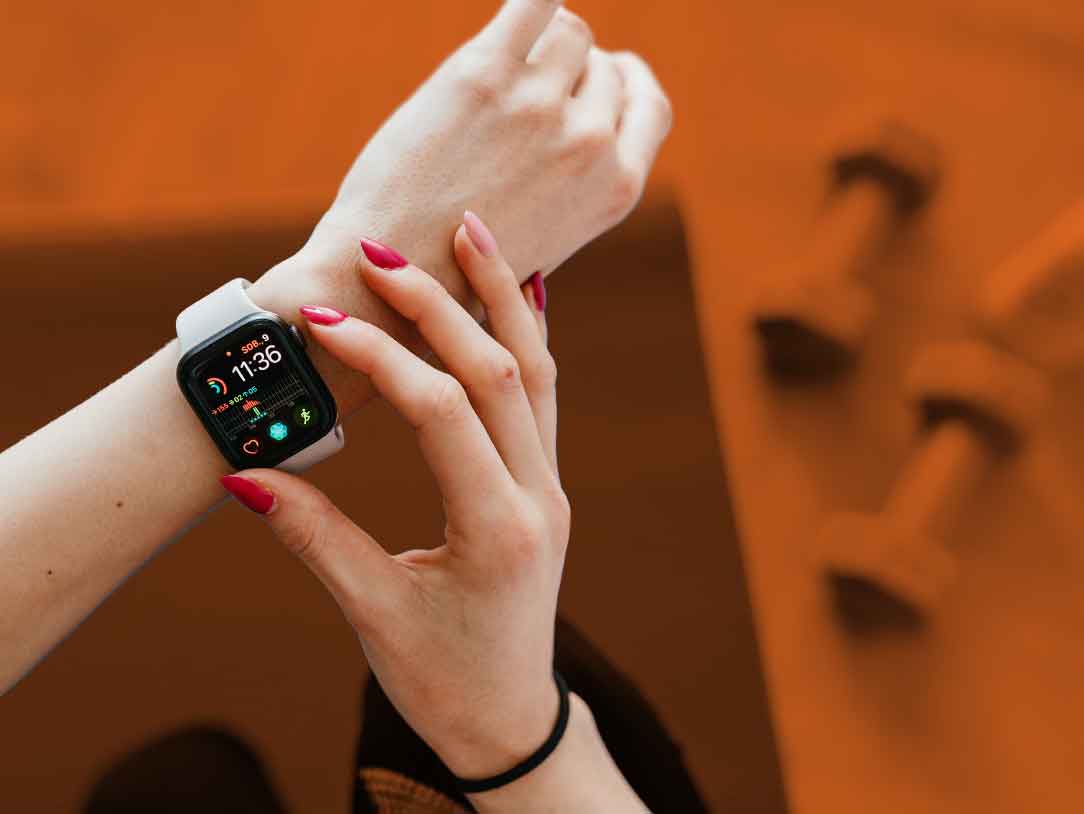 29/09/2020
How to Choose the Best Fitness Tracker Watch for Women
Are you looking to stay motivated on your fitness journey but don't have the time (or maybe money) to hire a personal trainer? If so, a fitness tracker watch may be just what you need.
After all, the most challenging part of reaching your daily exercise goals is starting. Because once you get moving, all you have to do is follow through to the end.
How to Find Your Perfect Fitness Tracker
Finding which fitness tracker watch will work best for you really depends on what you need out of it.
The standard features that you'll get from most modern fitness tracker watches include:
GPS tracking
Heart rate monitoring (and body responses)
Step counting
Training modes and exercise routine tracking
But beyond these, what are your specific needs? For instance:
What is your budget?
What are the things you do for exercise?
What is your daily schedule like? (Do you need a watch with functionalities beyond fitness tracking to help you stay on top of things?)
Does aesthetic customization matter?
Be aware that compromising your budget may lead to subpar battery quality or fewer of the features that you need.
Best Women's Fitness Tracker Options
Overall, we have two contenders for the best fitness watch for women:
The Fitbit Charge 4 is the best all-around for fitness of all sorts.
The Apple Watch Series 6 is best for the fitness conscious woman that also enjoys customization and functionalities beyond just fitness tracking.
Fitbit Charge 4: Best All-Around Tracker
Looking for a high-quality fitness tracker that's not too pricy and hits all of the functional points you've ever dreamed of? If so, the Fitbit Charge 4 may be just what you need.
Its slim design looks great on everyone even though it doesn't have many external customization options.
The Fitbit Charge 4 is waterproof. So it's perfect if you're a swimmer. It also helps to:
Track your sleep
And connects to your Spotify to make it easy to add music to your workout.
Apple Watch Series 6: For Fitness & Beyond
While the Apple Watch is fantastic for fitness tracking, you should only consider getting one if you have an iPhone.
Unlike Fitbits, Apple watches do more than just track your stats as you strive towards healthy living. They are perfect for busy women that need a versatile tool to assist with daily organization and facilitation.
Another exciting perk about the Apple Watch is that you can customize them with interchangeable wrist straps. (There are also different watch colours.)
The main reason you might want a Fitbit over an Apple Watch is if you're a swimmer (because Apple doesn't have fully waterproof products). However, the features that Apple Watches do offer are well worth the price point.
Conclusion
The best fitness tracker watch for you will definitely depend on what you need. But overall, investing in a quality piece instead of opting for budget ones will get you the most for your money.
Having a durable, quality watch that you love is so crucial if you intend to use it daily to help improve your health.