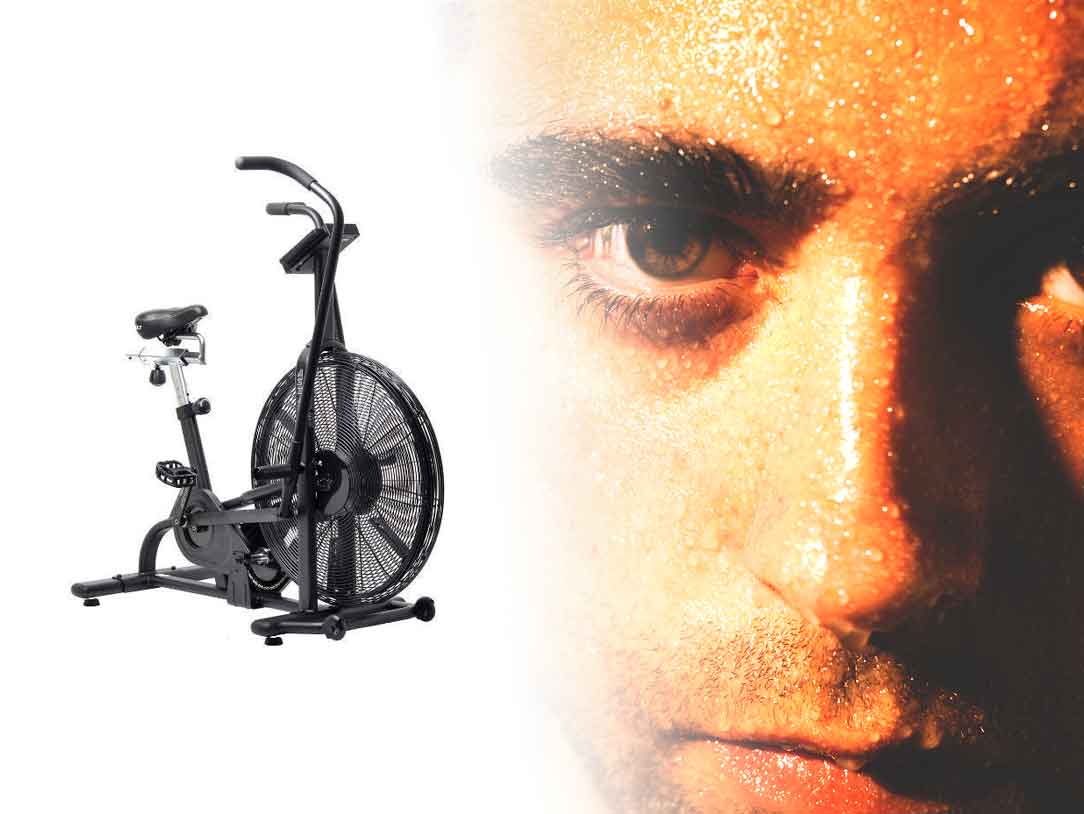 22/10/2020
BENEFITS OF AN ASSAULT AIR BIKE FOR FITNESS AND WEIGHT LOSS
Are you looking for workout equipment that is simple, easy, and comfortable to use? Or are you thinking of a better way to get the best out of your workout routine that will be worthy of your gym time?
The Assault AirBike delivers an excellent way to achieve your cardio goals. Unlike traditional park runs, the equipment adds the upper body components to accomplish the full-body workout. So, to help you step up your workout game, I have summarized why getting the Assault AirBike is an excellent investment to make
With the pandemic, there is a pressing need to look outside the regular gyms to have a good full-body exercise. Indoor exercises are becoming the norm because they are easier to use in any weather, any place, and anytime. This is why owning an Assault AirBike is not a bad idea when you desire to reach a top-level performance in your cardiovascular exercise.
No matter how you want to achieve your workout goals, whether easy workout routines or challenging HIIT routines, The Assault AirBike, also known as "the Devil's tricycle," is a more satisfying and efficient way to burn fat and achieve your goals.
Unlike the regular gym bikes, that Assault AirBike gives a great feeling that I can regard as a full-body beating, especially the fact that the assault air bikes works both the arms and legs for a full-body movement.
The benefits of having an Assault AirBike cannot be overemphasized in regards to the thought and detailed attention that was put into the designs.
Assault AirBike is Good Equipment to Burn Calories Fast
The Assault AirBike can help you burn up to 80 Cal/Min, depending on your workout's intensity, which is due to the simple mechanism by which the bike works. The bike utilizes the push-pull-push mechanism that makes the workout more intense as you proceed. Let me break this down, the harder you pedal, pull, and push, the more resistance you generate.
The Assault AirBike can be compared to the Ski- machine, but only more powerful. It has the fittest athletes winded in minutes, making it more efficient if you are looking to lose some pounds or get back in shape.
With the same effort and intensity, you will be working on both the upper body and the lower body simultaneously, which pretty much burns more calorie and get the best of your cardio exercise.
The Assault AirBike Boosts Aerobic Conditioning
Cardio exercises like running, swimming, walking, or skating make use of a large group of muscles in our body. The same goes for the Assault AirBike, which helps in metabolic conditioning and boosts our endurance.
Using this bike in your routine will increase your aerobic capacity without losing strength over time. You don't have to be a fitness professional to start using this machine is another fantastic plus to the benefits. All you need is to get on it and start pedalling, which gives a continuous rhythmic movement that will strengthen your lungs and heart and ensure more oxygen gets delivered to your muscles during the exercise.
Test your stamina with the Assault AirBike
I must tell you that this equipment will test your physical strength and your mental stamina, especially when you bike with high intensity. Working out on this equipment will force you to maintain a positive mindset to endure the pain. You will want to give up, which is our regular flight or fight response being triggered. Therefore, it's up to you how much or how bad you want to cut down.
Other Benefits
The Assault bikes come loaded with some other outstanding features that can be of benefit to your training.
One is the variable resistance. You can crank up the full resistance. You will begin to see the overall effect earlier, and the higher you go, the harder it gets, which shifts from light cardio to a hardcore strength-building workout.
Not only can you adjust resistance, but you can adjust the positioning too to maximize the benefit that the Assault AirBike has to offer; you will be amazed at how a few position tweaks can affect the overall performance.
The most comfortable way to achieve this is to adjust the seat, either by increasing the height to help you channel your effort and get you comfortable as much as possible, which makes the equipment a little bit different from the regular cardio machines you can come across.
When you look at the awesome features that come with the Assault AirBike, one might have a mental picture of something too complicated, but the reverse is the case as the tool is way easy to use. The procedure is simple and very straightforward. And you can adjust the resistance any time you want to suit your workout needs.
If you love challenges and desire to see improvements in your routine, an assault air bike doesn't just look good it's a beast! And is no doubt the excellent choice to help you achieve your body goals. Coupled with its simple and straightforward look, it will deliver excellent results and test you to your limits.